Digital payments are the way the commerce world is going. Cash and cheques are being replaced by faster, more convenient digital payments.
There are several reasons why this is happening (and why it's happening quickly!)....
First off, online payment is much easier for your clients to use. They can transfer money directly from their bank account or credit card to you. There's no need to withdraw cash, and they don't have to remember to bring their chequebook to the gym.
If you're taking payments face-to-face, you could use a cloud-based service like Square or Intuit Go Payment that will allow your clients to swipe their cards.
Secondly, digital payments save you time. Many online payment processors will track all of your invoices, making bookkeeping a snap. Plus, you can set up recurring payments (i.e. memberships), so that you never have to track down clients for money - their payments will automatically be sent without any work from you or your client.
Set up recurring payments with your clients so that you never have to ask them for money again!
Third, setting up online payment processing can be the first step to expanding your business into the world of online training. Numerous payment services such as Stripe can be used via your website. No card swiping required at all.
But These Companies Take a % of Every Sale! Why Should I Pay?
This all sounds great, but why add a "middle man" to the process in the first place? Do you really need to use an online payment service, one that will take a cut of all fees processed?
The short answer is, YES. You need a ​online payment method that's operated and supported by a third party.
At the bare minimum, you will benefit from the familiarity that comes with using a reputable payment brand. Your clients will be more confident paying through Paypal for example, than they would sending money through an unfamiliar system.
Secondly, these middle man services provide top-notch security, even offering buyer or seller protection in many cases that can protect you from fraud, disputed invoices, and theft.
Lastly, these processors will take care of the technical side of payments for you. If your clients have a question, your payment service provider surely has the answer. You don't have to spend time troubleshooting tech questions - you can focus more attention on your passion.
Spend your time doing what you do best and outsource activities that don't directly earn you money.
The message is clear: If you're serious about building your personal training business in the modern world of commerce, you need to be able to accept digital payments, and choosing a third-party service is your best option.
So where should you begin?
What Are the Best Online Payment Methods for Your Business?
We've recruited experts from around the world to provide their advice when it comes to choosing the best online payment method for your business. Click your region below to see what advice these experts have for you.
---
---
CANADA & USA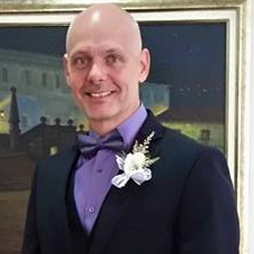 Curtis PennerOnline Marketing Specialist
My recommendation is PayPal. It is one of the largest and most trusted payment processors available. It is used globally. In fact, PayPal claims that there are 179 million active users who make PayPal their primary payment processor. It's huge.
With so many people using it, it instantly increases your checkout conversion rate. Its popularity alone makes it worthwhile to choose as an option for payment.
However, its popularity didn't come from nothing. The main buy-in is the quick and easy checkout experience it provides customers. With their billing information already connected with their account, clients can avoid entering it all over again. When clients can use something they are already familiar with, the chances of them doing business with you is highly increased.
PayPal now offers the option for clients to keep customers on their own webpage while still using PayPal. It also allows business owners to possess more control by hosting their own checkout, and personalizing the experience for clients.
PayPal's fees are a standard, flat rate, but they also offer perks for businesses that charge a majority of payments under $10. The standard rate is 2.9% + $0.30, while the Micropayments rate (for businesses mainly charging under $10) is 5% + $0.05.
With decent features and popularity as high as the sky, you simply cannot go wrong with offering PayPal for online payment.
I will add another option for those who want more advanced features built into their payment processor. I've just started using a service called Pocketsuite and it does offer some functionality that Paypal doesn't.
I use Pocketsuite for my new client intake​ process, since they offer a really great solution for online forms. I haven't used all of their features, but I can see myself heading more in their direction since they allow for online booking and online signatures, both of which I currently have to use separate applications to handle.
If you just want a basic payment platform, I'd recommend Paypal, but if you're looking for an all-in-one solution that handles payments and customer management, I'd try out Pocketsuite.
Read more from Curtis at Backstage Marketing.​
---
AUSTRALIA & NEW ZEALAND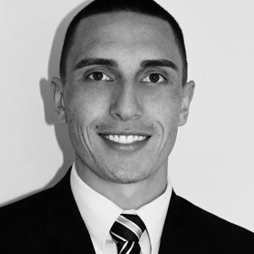 Elliot HaurakiFitness Marketing Coach
If you reside in Australia or New Zealand and are an online personal trainer, or are looking to transition yourself to training clients online, you need a tool that will allow you to take payments from all over the world.
My recommendation: Stripe
Stripe is an Irish technology company that allows both private individuals and businesses to accept payments online. Stripe allows you to build subscriptions, and bill clients from all over the world with over 100+ currencies included. Stripe will automatically handle conversions so that you can instantly charge customers in their local currencies.
The ability to build subscriptions makes your online programs a breeze, as you can preload the payment arrangements and allow Stripe to do the rest. You can also integrate it with tools like Payfunnels.com, which allows you to simplify the process, save time, and improve your service.
Stripe is very similar to PayPal. However, one main difference I've seen is that consumers don't have the same preconceptions about Stripe as they do with PayPal. Being widely-known like PayPal is a double-edged sword. It is a brand that has been in the market for many years. Some people love it, while others hate it.
The fact is, if you use PayPal to sell your services, you may (without knowing) have a percentage of potential customers stay away from you because of their dislike for PayPal. They've had a bad experience and just don't want to deal with Paypal again.
You want to streamline prospects to buy your services, so I choose Stripe, which seems to have a better consumer perception than more widely-known PayPal.
Learn more from Elliot by booking in a Free Strategy Session today, or email him directly.
---
UNITED KINGDOM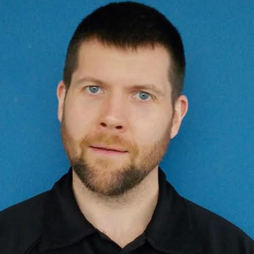 James SandersWeight Management & Fitness Coach
When I started personal training back in 2009 I had a paper diary, phone, and a massive folder with all my client cards in it. All appointments were booked face-to-face and all payments taken in cash.
Those days are long gone.​
Now I carry my phone or tablet with me, all my client workouts are logged online, their details stored in Gmail, (which I use as a mini-CRM) and I very rarely see any cash.
My business was originally based on training clients in-person, not so much selling digital products or online training, so I needed a solution that made it easy for clients to pay with their cards.
I decided on iZettle, as the reader was free and the rates for transactions were very reasonable. (Another option that I strongly considered is Sumup).
I recommend iZettle because they have sliding fees, therefore, the more you process, the more you save. They also provide a handy online calculator to check your current fee structure based on sales volume.
Originally I chose iZettle as a backup payment option (again, the reader was free, so why not?). But then I got to thinking, "Do my clients carry their cards to their sessions?" And, "If they need to bring the card to complete the purchase each time they want to top up their PT sessions or renew, would this be an issue?" Basically, I started to wonder if I was creating an extra barrier here that didn't need to exist.
I solved this problem by integrating GoCardless with my website. This allowed me to set up weekly or monthly recurring payments by direct debit. My clients never have to think about parting with their cash since it's all automatic, which is great for client retention.
GoCardless allows me to create shopping cart pages on my site where people can press a button to buy, and then they will be returned to a Thank-You page when the transaction is complete.
I highly recommend GoCardless for those in the UK. The fees are extremely low, simply 1%, capped at £2. It has an excellent user interface and is super simple to use.
See how James is growing his business online: Visit Alo Fit​
---
EUROPE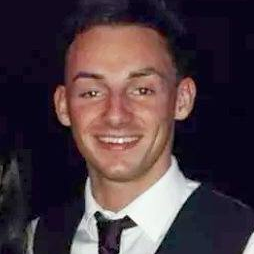 Scott FlearDigital Marketer & Fitness Business Owner
For those in Europe, one of the best online payment processors I have found is PayLane. I like it because it's very user-friendly, both on my end, as the business owner, and for my clients.
Plus, it offers over 160 usable currencies, allowing you to charge your clients in their currency, while finishing the payment in yours. This is huge. You can skip currency exchange fees and make the entire process simpler for both you and your client. This is very handy if you're doing business internationally but don't want international funds sitting in your account.
PayLane also offers 30 different payment methods, which was a big selling feature for me. I can allow clients to use their favourite online payment method (e.g. a credit card, debit card, or even another online payment processing account) and funnel the money to me through PayLane. This speeds up the sales process and removes unnecessary hassle of having to ask clients to create a new account.
You also can set up recurring, automated payment schedules for your clients. This feature allows your clients to see scheduled payments ahead of time so that there are never surprises.
Finally, PayLane gives you the ability to set up one-click payments to minimize the risk of losing a customer due to complicated transaction steps.
As for the fees, since PayLane works with such a wide range of different payment processors, they will tend to differ with different methods. However, if your client uses PayPal, there is no transaction fee besides what PayPal would charge.
See how Scott is using online payments in his business, Rugby Warfare.​
Conclusion
No matter where you live, there are at least a few available options when it comes to reliable online payment methods. The recommendations presented here are just a few of the best options. Have another recommendation? Tell us in the comments section below.