Being a successful online fitness coach requires more than just passion and a qualification : it comes with a business strategy and preparation. As Miguel de Cervantes used to say, « To be prepared is half the victory. »
Make sure you're on the right track towards success by following these 7 steps.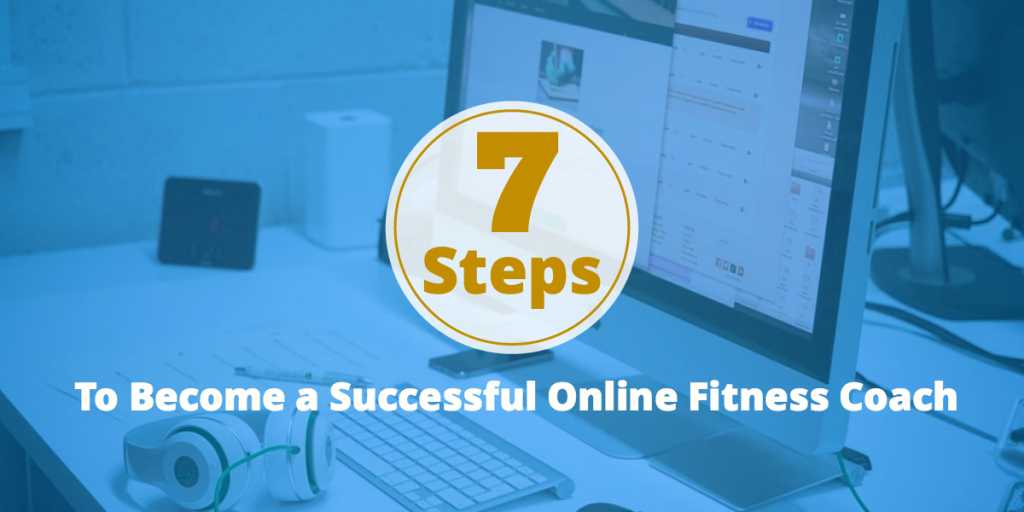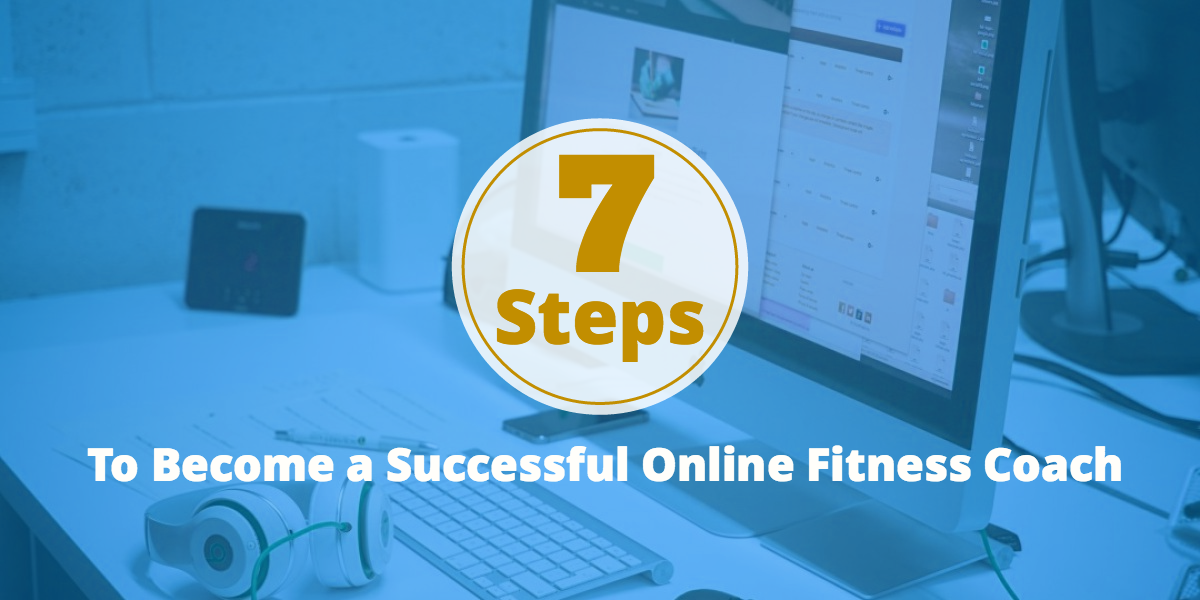 Step 1. Find Your Niche
Don't try to be a 'do-it-all' personal trainer. You need to find a niche if you want to be on top of the competition. Your niche is your area of expertise. That expertise should be clear in people's mind when they think of you as a personal trainer.
The Personal Trainer Developement Center explains it well in this article : Your Niche Will Set You Free
Once you find it, list the charasteristics of your ideal persona : your best client's profile. That client will be the one you're going to be targeting first. He/she will also be your main source of income. Then think of a couple more profiles that will be complementary sources of revenue for your business.
Our advice : Focus on no more than 3 personas for the promotion of your online training service.
By clearly defining your niche and your buyer personas, you'll make your work more effective : you will be able to build workout templates specific to your targets and save time when assigning new training plans to clients.
Step 2. Determine your USP (Unique Selling Proposition)
The question you need to ask yourself here is pretty simple : what makes YOU and YOUR BUSINESS unique ?
Is it your customer service standards ? The particularity of your products ? By determining and being able to articulate your unique selling proposition, you'll be much more confident in marketing what you have to offer.
Market Your Person
Let's be honest : your personality is what will make your clients come to you in the first place. They don't want to deal with a corporation. They want to deal with YOU. They don't just need a training expert. They need a human being to look up to and to keep them motivated all the way.
Our advice : We all have something special. Whether it's something about our personality, our story,… figure out what it is for you and use it to promote your services.
Step 3. Choose your Promotional Channels
I think this step only could make a whole article itself, but it can be summarized in this question : where are your targeted clients ? In other words where do they go and what should you use to make them easily find out about you ?
Your decision to invest on a specific channel will then depend on your resources. We've listed 3 channels below that don't need much resources to be used.
Social Media : if you're a personal trainer, Social Media is probably the #1 channel you want to consider, the simple reason being that it counts over 2 billion social media users, and chances are, all of your clients are among these users.
Partnerships : don't hesitate to seek partnerships and to broaden your network. You'll reach a larger audience and multiply your chances to get new clients. Make new friends online, partner up with other professionals in your industry, think about the services you can offer for free in exchange for some visibility in their network, a mention to your service in their newsletter for example.
Referrals : don't underestimate the power of word of mouth. Don't be afraid to be generous and offer your services for free to some clients, especially people that you know have a large network. You'll be surprized by the impact it can have on your business.
Step 4. Use Technology to Your Advantage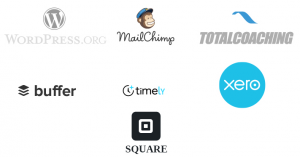 There are plenty of softwares or online services that you can use to manage your business and work more effectively while impressing your clients: you can use WordPress to build a professionally-looking website at a low cost; use Mailchimp to send email blasts for free to promote your business; a technology called Square allows you to collect clients payments by simply pluging a device to your mobile phone or tablet…
See also : 5 Must-Have Apps to Manage your Personal Training Business
Apart from management tools, as an online fitness coach you'll need of course… an online training software. TotalCoaching is one of them, but there are many others out there. Try out different ones before making your decision. Don't only look at how your clients will like it, or what features it has to offer, as these are variables that change over time. Think more of how it could fit in your business in the long term. You're going to invest a pretty good amount of time and energy on it: getting familiar with the features, setting up workout sessions and templates, gathering valuable information on it… You don't want to go from one software to another in 6 months.
Here's a question you could ask yourself for example: do you want a software made exclusively for personal trainers, or one that also enables end users (your clients) to create an account on their own and auto-coach themselves?
Step 5. Stay Up To Date
The fitness industry is constantly changing, which is why developing new skills and staying up to date should be an ongoing process. Regularly look for the latest exercise routines and techniques to provide your clients with a better service. This will also help them eliminate boredom, making it more likely they will stick with the program you have established for them.
Our advice : Don't play solo. Follow leaders in your market. Subscribe to newsletters to learn about new trends.
Step 6. Work on Wowing your Clients
Gaining new clients is not enough. You need to treat every one of them like they are unique, in order to have a sustainable business. You want your clients to have such a great experience with you that they want to stay with you forever.
Check out this article (7 Ways to Wow your Clients and Increase Profits) to get some tips on ensuring client retention and staying on top of the game.
Step 7 : Keep Moving (and Don't be Afraid to Fail)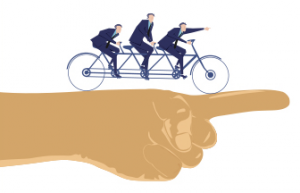 Your first sessions might suck. You might even loose your first clients. I know it doesn't sound very optimistic, but that's the reality, and if it happens, then don't stop ! Keep moving ! Everyone goes through learning curves.
Don't be afraid to experiment : just make sure to learn from your mistakes.
The more experience you gain, the more you learn, and the more successful you become. Conrad Hilton used to say that « Success seems to be connected with action. Successful people keep moving. They make mistakes, but they don't quit ». ⦗Click to Tweet⦘
Conclusion : keep Up the Hard Work
Now that you're clear about what you have to offer and how to offer it, get the job done. It will for sure require hard work and perseverance, but hard work always gives results.
Just like TotalCoaching wasn't built in a day. It's been built with hard work, initiated by David Gill, a former athlete and personal trainer. We continue to work hard every day to provide our clients with the best personal training software and customer service, but we're also proud to count today over 100 000 users all over the world and new clients every day.
Keep up the hard work and you'll be proud of what you've accomplished when you see new clients coming at your door without you even expecting them.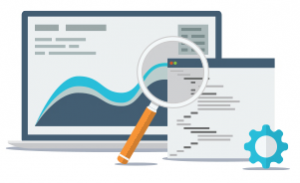 Our advice : take it step by step, but take it seriously. No matter what you choose to start with, don't do it just to do it. Always be the best at what you do. Research the best practices, test several methods and don't forget to analyze your results.
What is the #1 thing that you believe makes a successful online fitness coach? Leave your comment below!
Anything to add to this article? Leave your comment below!