In the past, people were more likely to find a personal trainer through word of mouth or print advertising. These days, more and more clients are likely to find one by searching online.
But how can you increase your chances of showing up on Google when your clients type in something like "Personal trainer near me"?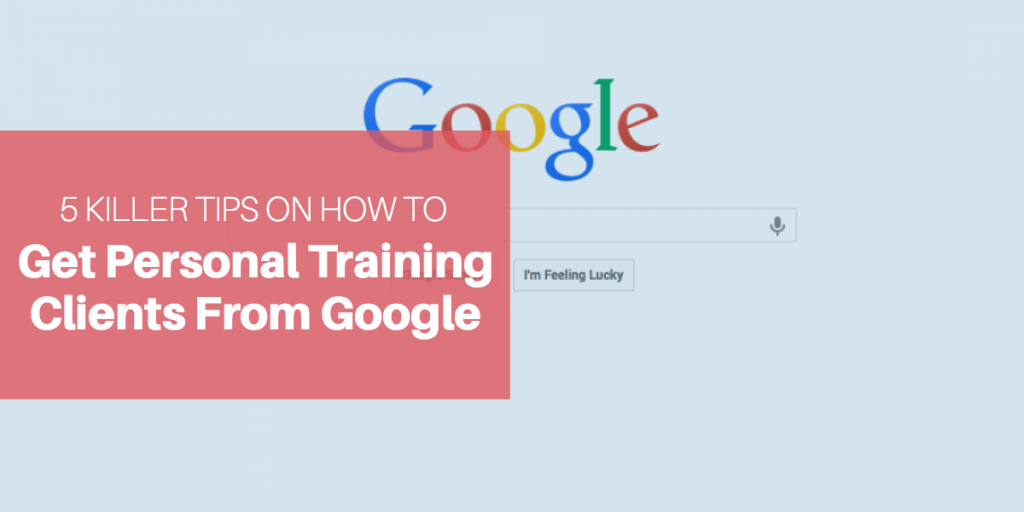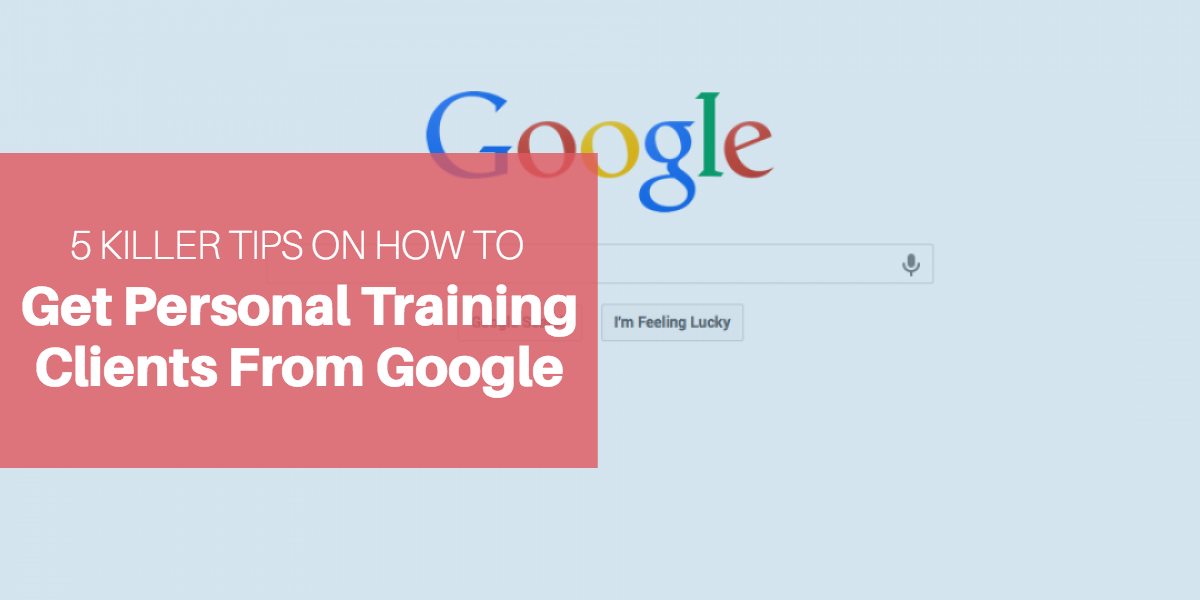 In that regard, using good tactics in order to rank better on Google and other search engines is becoming just as important as using a good online coaching software to help you manage your practice (clear bias here ☺).
In this article, we'll focus exclusively on the techniques that are falsely referred to as "Free", such as Search Engine Optimization (SEO), having a YouTube channel, or using various types of Social Media marketing.
In fact, they are far from free.
They require a lot of work (done by you or a consultant), spread out over a long period of time. A potential client that comes in through one of these channels won't cost you anything per se; that much is true. But establishing the channel in the first place will be costly, either in time or money.
Click here to read this article from Sam Hurley about the benefits of SEO when compared to PPC, another option you'll eventually need to consider.
Here are some ways to make the most out of SEO so you can effectively grow your business.
Make Use of Local SEO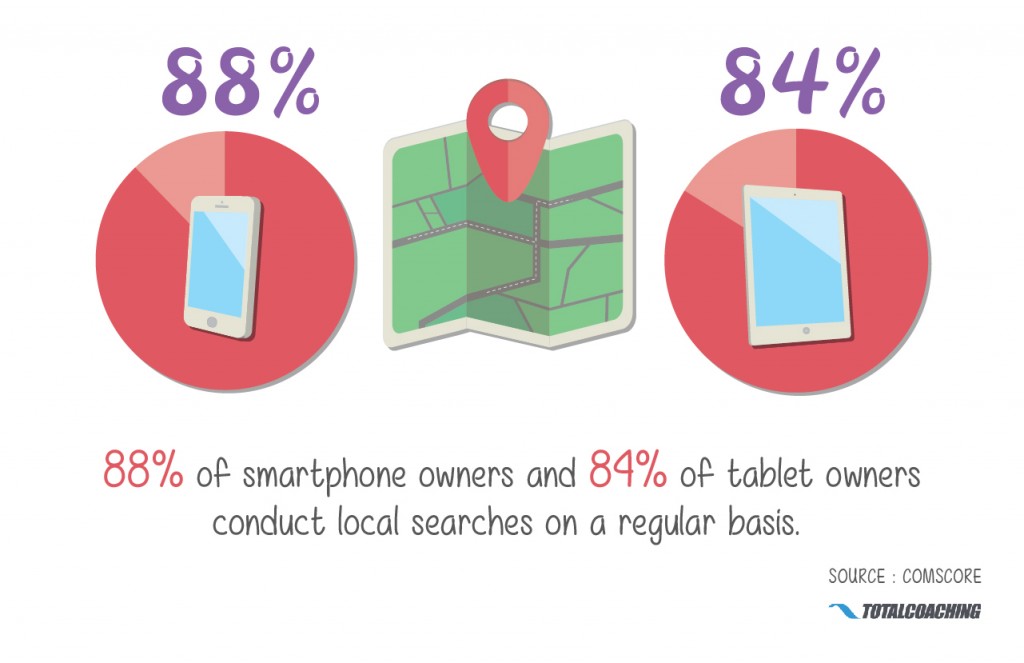 Submit your profile to local directories such as Bing Local, Google Places, and Yahoo Local. Be sure to provide all the recommended information, including your contact number, address, and links to some online reviews. Your profiles should also contain links to your website, as well as information on the coaching software you use to keep up with your clients' progress. There's actually so much to know about Local SEO.
Find out more in this article : Get Found Faster 10 Tips For Successful Local SEO.
Here are the simple steps for adding your business to Google Places: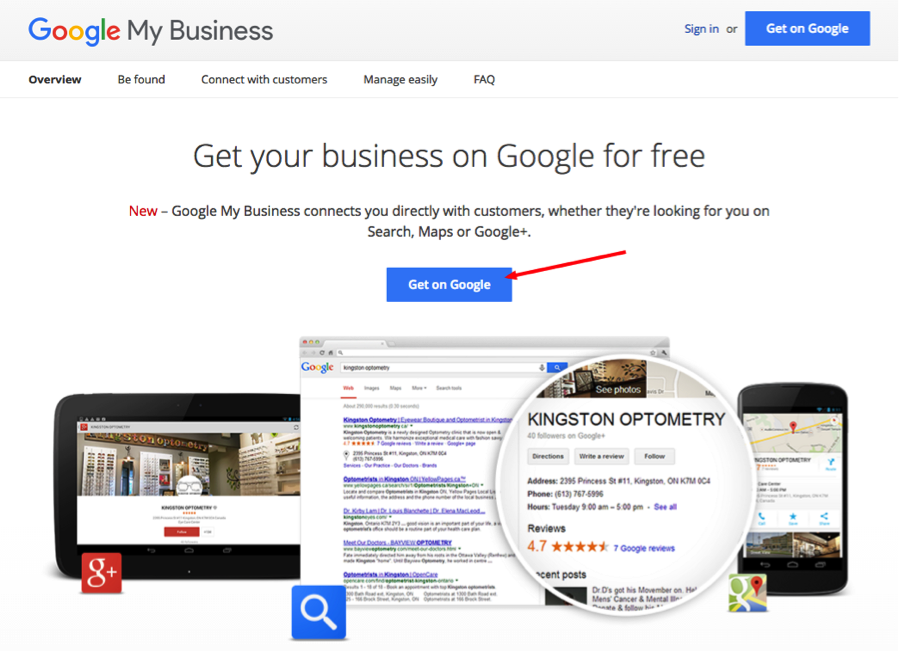 * Then, type in your business address, and fill out the profile information. You will be asked to create a Google+ page for management purposes, and you will need to wait for a code to arrive in the postal mail to verify your address.
An important ranking factor for local listings is your NAP. It basically is the contact information for your business (Name, Address, Phone). Simply put the more citations with NAP you have, the greater are your chances to get high in local search results. And do not forget about the reviews people leave for your business. They are another significant ranking factor.
Oh and make sure to consider NAP consistency.

See also : How NAP Consistency Can Improve Your Organic Rankings.
Start a YouTube Channel
Aside from general Search Engine Optimization, another sometimes overlooked way to make people aware of your services is through a YouTube channel. As Brendan Cournoyer (@brencournoyer) from Brainshark points out, some 62% of Google searches involve video, and on top of that, video search results have a 41% higher click-through rate.
When you can get more people to see your results and then click through to your video, you have a much better shot at conversion, which ultimately determines your success and rank.
You could post mini workouts, or even give diet and nutritional advice in this manner. Your videos can also be optimized with keywords much in the same way your website would be, but remember that neither YouTube nor Google can actually watch or hear your videos for indexing purposes.
Rather, you will need to write long keyword-optimized video descriptions that tell YouTube what your video is about. The text and video combined will help establish you as an expert in the fitness industry, which is something that is crucial if you are to continuously attract new clients.
To know more about optimizing YouTube videos for search, read this article : Youtube SEO: The Ultimate Guide.
Perform Guest Blogging
Guest blogging is one of the best ways to reach an audience who might not otherwise be exposed to you. Start by building a relationship with other bloggers, as this makes it more likely that they will allow you to guest post.
Some websites, such as ProBlogger, allow you to find freelance bloggers who specialize in fitness, and they allow you to create your own interview process so you make sure you hire the right blogger for the job.
Finding places to post your own blogs is a little more complicated; often, the best way to do it involves writing emails to some of your favorite fitness bloggers and asking them to swap guest posts with you.
Being able to guest blog further establishes you as an authority in your field, and will also help you drive even more traffic to your website through high-quality links that direct readers to it. Monitor your guest posts for activity, and reply to comments in order to stimulate conversations with others.
Want to guest blog on TotalCoaching? Contact us!
Include Social Media
Social media can be extremely useful when it comes to getting the word out about your services.
In fact, with the new search tool and parameters introduced in 2015, Facebook now allows users to search for trending terms, people, and businesses. This means SEO will become a vital factor in the future for those who want their Facebook pages to be seen.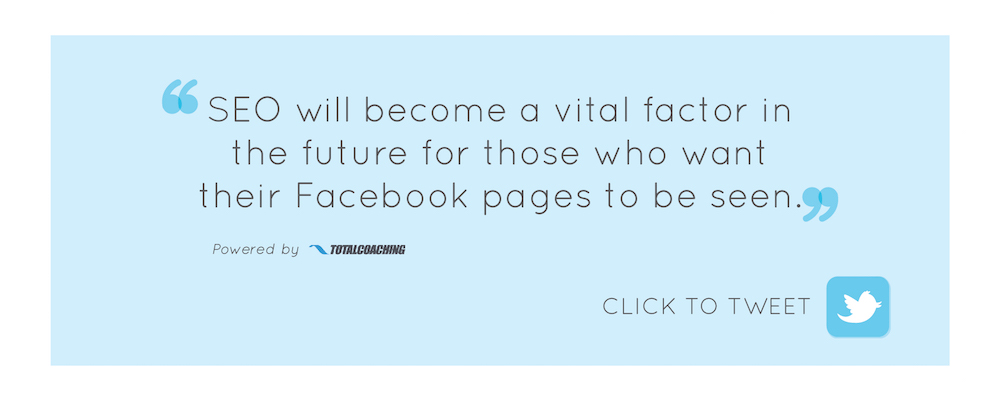 In June 2015, the Facebook Newsroom (http://newsroom.fb.com/company-info/) reported 968 million daily active users and nearly one and a half billion monthly active users. That is about one-fifth of the entire population of the world, so using it to your advantage is wise.
Share some success stories and advertise any specials you may be offering with your followers, and chances are they will "share" them with others. Be sure your profile contains a link back to your website so that others can visit it for more information.
Likewise, your website should also contain links so that people can easily follow you on social media platforms such as LinkedIn or Twitter.
To attract more personal training clients, you'll need to do more than just "exist" on the web. You'll also need to keep these SEO tips in mind to ensure your website continues to rank on the first page of search engines. The right SEO can make all the difference as to whether or not you are able to establish yourself as a fitness authority, which is necessary if you are to keep attracting new clients.
Tracking Your Success
In this day and age, everything can be tracked accurately. There's no reason for you to invest energy in any promotional method, if you don't have the proper ROI (Return On Investment). For that reason, you'll need to not only setup your various promotional channels, but also setup some kind of tracking measures to make sure you're investing your efforts in the right places.
The good news is that Google offers you outstanding tools to track your website performance through Google Analytics. Although it may seem a little overwhelming at first, these statistics can play a vital role in your overall success. It's completely free and will give you all of the reporting tools you need to get your SEO campaign off the ground, track your overall success, and determine which keywords serve you best.
Another tool you should consider is Semrush. I was lucky enough to find this awesome guide on how to use Semrush to your advantage, specifically for bloggers : How To Use Semrush For SEO Of Your Blog.
All in all, by combining all the above strategies and by using Google Analytics and Semrush to gauge the success of your campaigns, you will quickly see results in your inbound traffic, and incidentally your business grow.
Do you use Google to get new clients? Share your comment below!