Regardless of whether you're just developing an interest in bettering yourself physically, or you've been bodybuilding for years, a personal trainer can make the difference between falling short of your goals and getting the body you've always dreamed of. However, finding the right personal trainer for you isn't always as easy as it sounds – but these tips will help.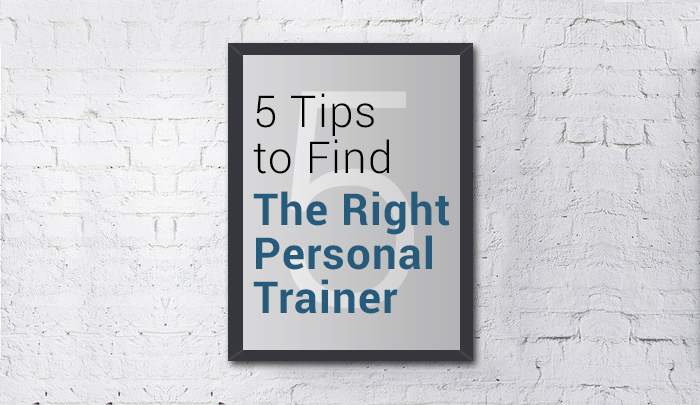 1. Enquire at Your Favorite Gym
The first place you should look for a personal trainer is at your favorite gym. If you ask at reception, they should have short biographies on each of the personal trainers and make a recommendation based on your own personal goals. Each biography should include information such as:
The length of time he or she has been training for;
Where the personal trainer received his or her education and certification;
His or her areas of specialty (i.e. strength and conditioning, sports specific training, athletic performance, overall health and fitness, pre/post natal, etc.)
2. Search the Classifieds
If you don't have a gym near to you or you prefer to work out at home, it may be worth looking at your local classifieds for personal trainers. As before, make sure to find out all the pertinent information and try to verify this with the official certification board. It's also worth searching for reviews or asking for references to ascertain if a personal trainer would be a good match for you. Another place to look for recommendations are online workout communities (forums), as well as social media websites like Facebook.
3. Qualities to Look For
Once you've found one or more personal trainers that seem to fit the bill, the next step involves asking questions or trying as best you can to find out if they possess the following qualities :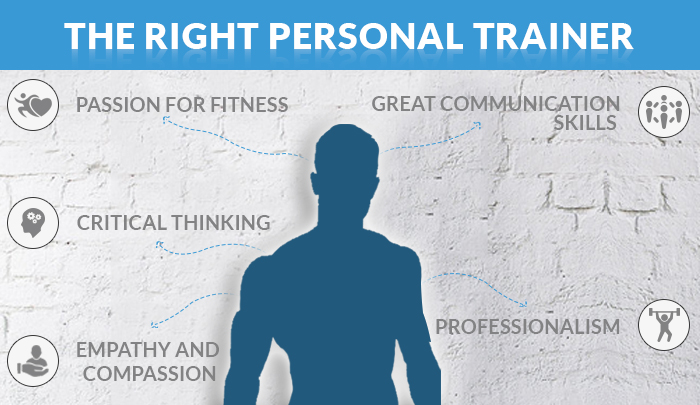 Passion for fitness – the best personal trainers are those who live, eat, sleep and breathe fitness.
Empathy and compassion – a good personal trainer understands your situation and motivates you to improve.
Great communication skills – are essential both in terms of listening and clearly explaining why a certain exercise is being performed.
Critical thinking – is necessary for trainers to assess and correct your form and technique or alter an exercise so that it feels "right".
Professionalism – your ideal personal trainer should be able to create an accurate assessment and build a program just for you. They should also work hard to ensure you feel good and have a great workout (even if that includes carrying your towel and water bottle).
4. Find Someone Who Uses A Personal Trainer Management Software
Another quality that wasn't mentioned above, is to find a personal trainer who uses all the latest tools at his or her disposal. This includes fitness trainer software like TotalCoaching that allows personal trainers to create programs for their clients which can be followed electronically on their clients' smartphones. This example allows individuals to easily monitor their progress and set achievable goals which is vital to the success of any training plan.
5. Audition the Personal Trainer
If you have a chance to see your chosen personal trainer(s) at work, it's good to take note how they treat their clients and what rapport they have. It's important for personal trainers to both push and motivate their clients, but in a manner that's always positive. When you do start training with your chosen professional, if you aren't happy with your choice then don't be reluctant to conclude the agreement and choose another.
There is a lot that goes into finding the right personal trainer. In addition to all of the above, you should also find someone who knows the A-Z of nutrition and can help you build a clean, solid diet. Once you find the right person though, you'll be amazed how quickly your body can transform.
What qualities do you think a personal trainer should have? Leave your comment below!