As a fitness entrepreneur, you've heard multiple times how Facebook and Twitter (just to name these two) have become absolutely necessary to advertise your services and acquire new clients. Since you probably already use social media, you know that in order to be truly relevant, you need to produce or share a large amount of high-quality content. This takes time. Time you'd rather spend actually coaching clients, or doing something else.
Well, I'm happy to tell you that with the right strategies, you can optimize your time and Rock Social Media in Under 10 Minutes.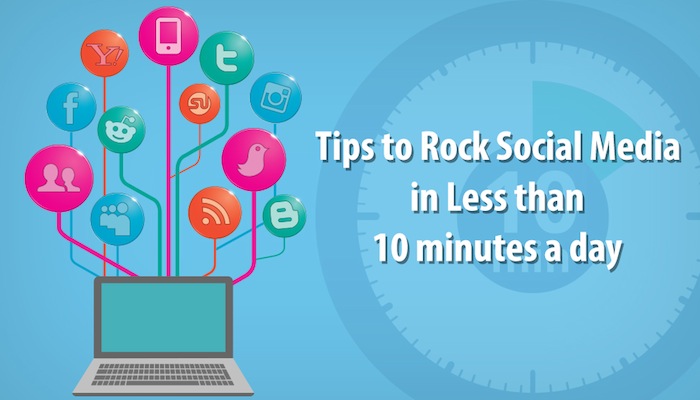 Follow Others
Search for multiple influencers who already publish high quality content in the personal training and fitness world. "Follow" these people and register to their newsletter. That way, information will come directly to you instead of you having to spend countless hours searching for it. Whenever something comes out which may be interesting to your followers, just add your own grain of salt and share!
Don't Be Greedy with your Posts
Everyone likes to have their own posts shared, but many social media marketers shy away from sharing other people's posts because they feel doing so is counterproductive. When performed correctly, sharing other people's posts can be very effective, for various reasons. One obvious reason is that by sharing other people's posts, you're able to share great content without having to spend any time actually producing it! Also, consider applying this simple strategy: create a short post where you mention another trainer or gym, let them know that you posted something about them, then ask them to share. They'll be more inclined to share your post if they're in it! Also, if you've previously shared some of their posts, the odds will be even better.
Use Twitter Effectively
To increase the number of Twitter followers you have, be sure to engage with people on a regular basis. Once you begin following a good number of people yourself, this can become more difficult to do, which is why you may want to create private lists to help you manage your contacts. That way, whenever you log in, you can check in with the right group in order to better know what conversations are taking place. This method will also help you avoid "tweeting to an empty room", which is something that is highly ineffective.
Be Welcoming
Spend two or three minutes checking out notifications on Facebook, greeting new connections on LinkedIn, and finding out who has added you to circles on Google+. Taking just a few minutes to acknowledge new contacts is important, as it shows people you really do care about them. In the long run, this is likely to result in people being more willing to follow you or share your posts, meaning you won't have to work so hard to do outreach on your own.
Analyze
Yes, analyze! Analyzing activity should only take a minute or so each day, but can nonetheless help you tailor posts in order to produce the results you desire. Keep up with how well your activity is doing by analyzing your efforts, using one of the multiple tools that are available on sites such as LinkedIn, Twitter and Google+. You may find that certain types of posts are more effective than others, or that the demographics of your audience have changed.
Use Buffer
Buffer is one tool that can maximize your social media efforts by using their scheduling feature and analytics to schedule your posts at a time when they are most effective.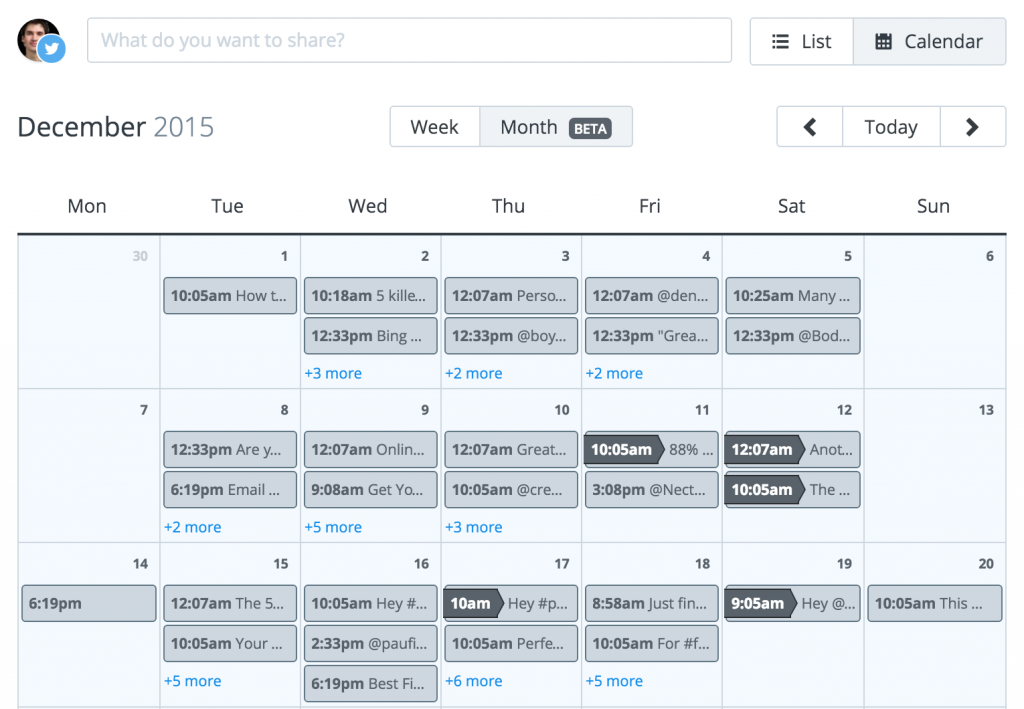 More importantly, it enables you to think in advance about posts that are relevant to your audience, by using their feeds feature for instance. That way you'll avoid wasting time posting irrelevant content, and you'll ensure maximum response to your posts.


A subscription also comes with connected social accounts to help you reach a larger audience. Buffer has been proven beneficial at helping drive new traffic and increase your fan engagement, which means you won't have to spend as much time trying to gain exposure on your own. Also with Buffer, you can choose the level of engagement that's right for the size of your business and your budget.
Conclusion: follow the 70/20/10 rule
According to the Social Media Examiner (http://www.socialmediaexaminer.com/10-facebook-tactics-by-top-brands/), many large brands managed to develop extremely engaging social media campaigns using the 70/20/10 rule. You should do the same.
This means that about 70% of the content you post should be aiming at providing information that isn't necessarily related to your own brand, but that provides your followers with information they'll find useful. Tips on how to eat better, or on the importance of logging data are all good examples.
Another 20% of your posts should be sharing other people's posts and social media pages. Don't be greedy… You may think you're doing yourself harm in sharing someone else's post. In reality, you need to turn the tables and put yourself in your potential client's shoes. If a post can be helpful to one of your followers, no matter its source, then go ahead and share it. Your followers will appreciate the fact that you put their needs before your own.
Finally, a mere 10% of your social media posts should be aimed at direct promotion. Advertising a new service or a special promotion is fine, but only if it represents only a small portion of your overall social contribution.
Anything to add to this article? Leave your comment below!